About The Community Justice Unit
The CJU works in all five boroughs connecting communities to services that span all three practices at The Legal Aid Society, advocating for clients on crucial pre-arrest and pre-arraignment services as well as re-entry issues that arise in the post-conviction context.Our ongoing initiatives are open to the community, which is why we welcome people to participate through volunteering and other forms of support so we can broaden our advocacy and community reach. If you have an idea, suggestion or thoughts for the CJU, please email us at CJU@legal-aid.org.
NEWS
8th Annual Peace Week NYC
2018 marks the eighth anniversary of LIFE Camp, Inc's New York Peace Week celebration, and the first official year it is on the New York City Calendar. From January 15-22nd, Life Camp hosts and coordinates a week-long series of events in honor of Dr. Martin Luther King Jr's legacy of non-violence. For more information visit http://www.peaceweeknyc.com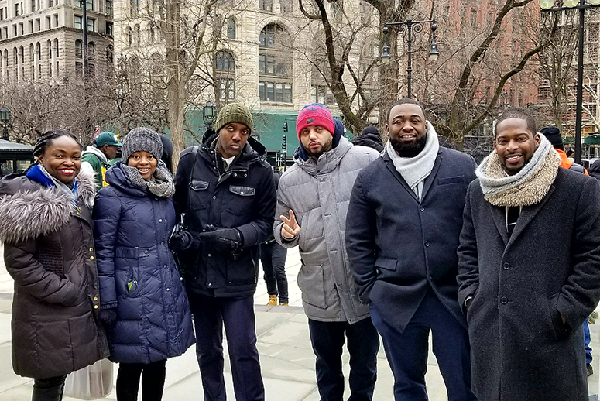 CJU team members during the Peace Week Kick Off celebration. (from left to right Brooklyn CJU attorney Nefertiti Ankra, Manhattan CJU attorney Rebecca Chevalier, Brooklyn CJU attorney Kwesi Dash, CJU community liaison Germain Thompson, Community Liaison Victor Dempsey and Queens CJU attorney Andre Watson).
'Interrupters' Peek at Social Media to Stop Street Violence
PHOTO: BRYAN ANSEIM FOR THE NY TIMES
"The kid's life was in danger. We cleared his name," said Felix Polanco, a program supervisor at True2Life, a group at Central Family Life Center on Staten Island. "Our job is to save lives."
Zero Shootings in Queensbridge
PHOTO: NICOLE CRANE | NEW YORK TIMES
"All we're trying to do is make sure each party lives another day"
COMMUNITY HIGHLIGHTS
Cure Violence
"Ten years ago we set our focus on the out-of-control, senseless gun violence epidemic that plagued young people in our communities. Our message was clear: no more business as usual. We demanded that the city do more to keep our neighborhoods safe. NYS Department of Health data show that young people of color living in poverty are at the greatest risk of losing their lives from violence. As community leaders, we've always known that the way to reduce crime and violence significantly throughout the city was to address its root causes: generational poverty; lack of quality healthcare; poor housing; failing educational systems; chronic unemployment and under employment; and homelessness."
Know Your Rights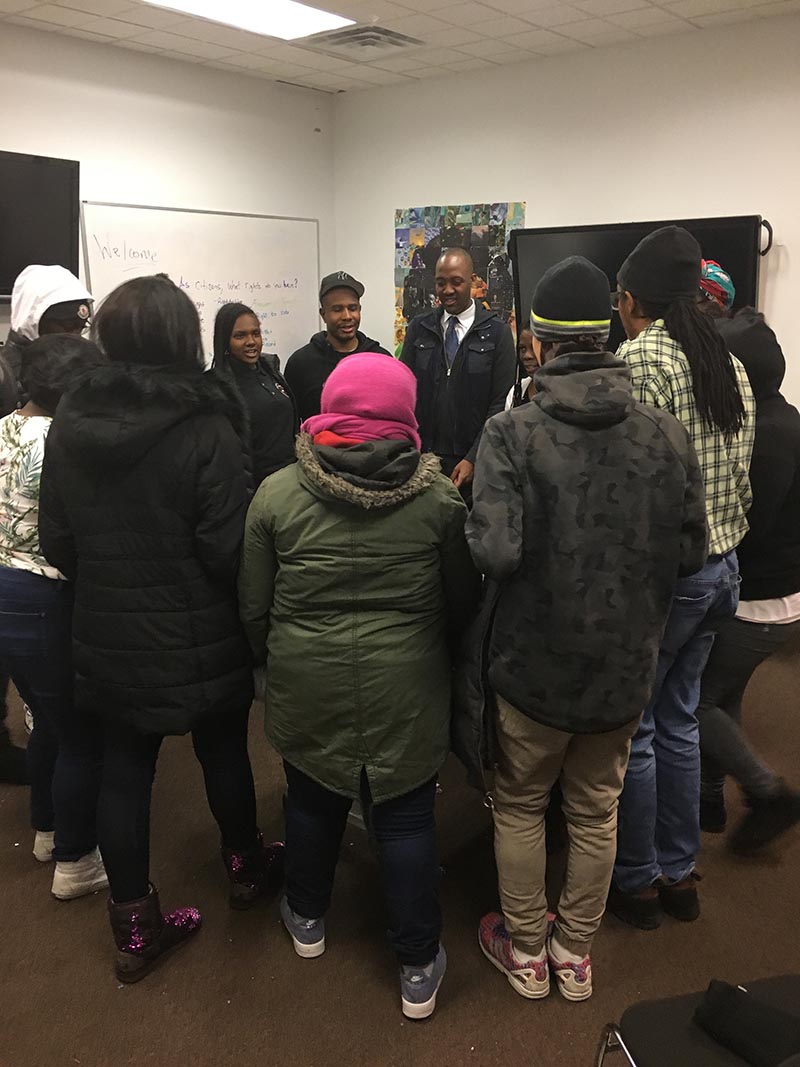 Youth participants of our community partner were able to learn about what their rights are when encountering police, safety tips for de-escalation during an encounter and how to hold the police accountable for an unlawful stop.
Shooting Response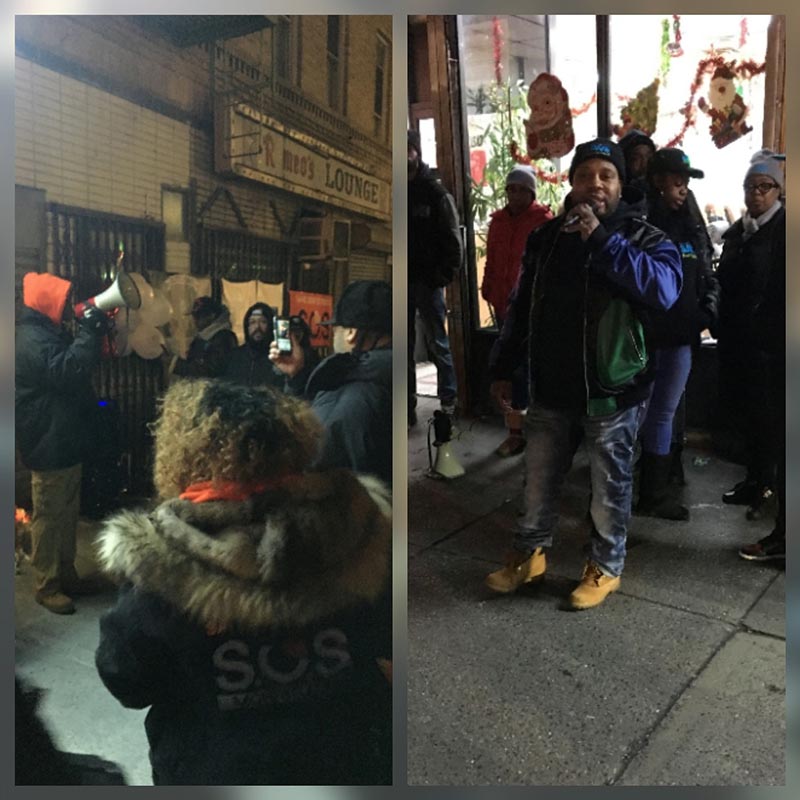 Save Our Streets (S.O.S.) Bronx and Stand Against Violence East Harlem (SAVE) mobilizing in their neighborhoods after a shooting to show a unified front and send a message of intolerance for gun violence.
Future Community Outreach
Bronx CJU attorney Antonia Codling and Rebecca Chevalier will be partnering up with Melissa Ader from LAS Employment law unit to prepare Certificates of Relief from Civil Disabilities or Certificates of Good Conduct for the staff/employees of our Bronx and Manhattan Cure Violence sites. The program will consist of two parts: the CLE on 2/28th and workshop for Cure Violence employees on 3/1st. If you are interested in participating in the workshop to prepare certificates or in attending the CLE, please reach out to Antonia Codling at LACodling@legal-aid.org
#OnThisMonth
January: National Slavery and Human Trafficking Prevention Month
Throughout the month of January, National Slavery and Human Trafficking Prevention Month, we continued to commit ourselves to fighting all forms of modern slavery and trafficking and raising awareness about exploitation worldwide. We also educate ourselves to recognizing the signs of modern human trafficking and its magnitude which includes the fact that there are currently 40.3 million people enslaved in the world. Slavery and Human Trafficking are crimes against humanity and united we can fight to protect those who are vulnerable and impacted and to eradicate slavery and human trafficking wherever they exist.