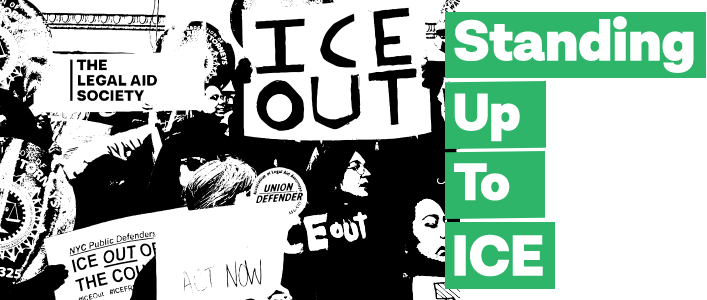 ICE raids are tearing apart our city's immigrant communities.
Now, for those already in custody, a new ICE policy is making things even tougher. In June, ICE announced that they would no longer produce detained immigrants in person for their court hearings. Instead, these New Yorkers would be present only through video teleconferences.

This policy is already hurting our clients. ICE is denying them the right to fully participate in their hearings and from getting effective representation from their attorneys. Our clients are being robbed of their constitutional right to due process, significantly interfering with their chances of returning home to their families and communities.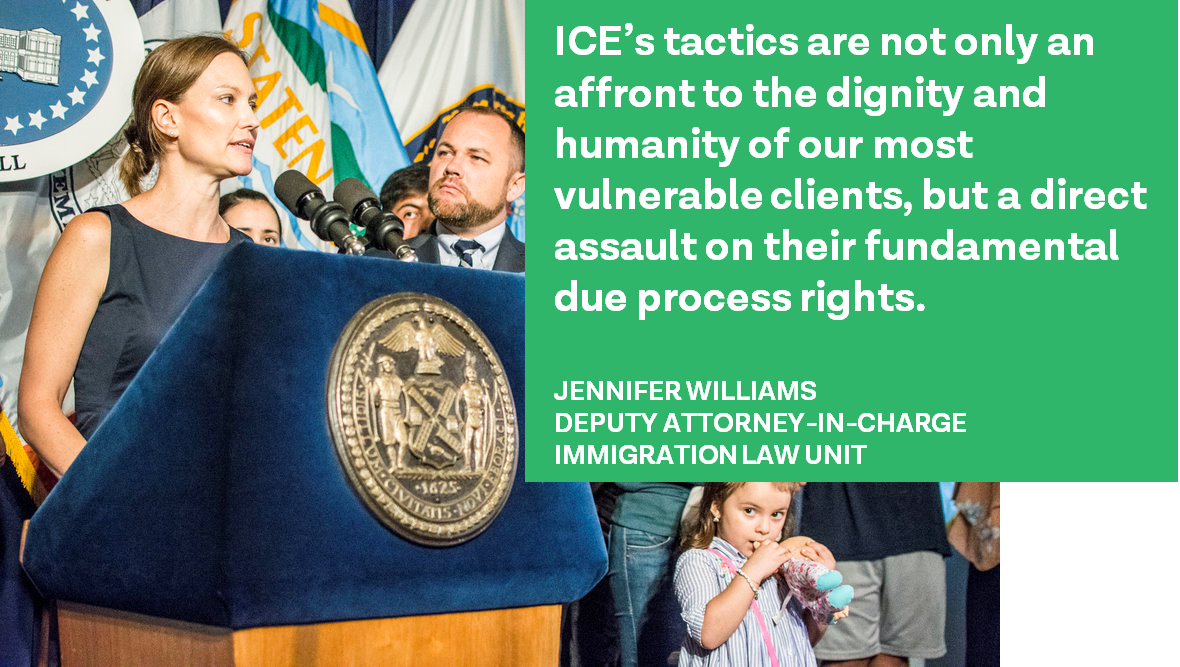 We are fighting ICE on behalf of our clients. Together with The Brooklyn Defenders and The Bronx Defenders Services, we filed a federal lawsuit challenging ICE for refusing to bring our clients to court hearings in-person. By keeping our staff from meeting with our clients, ICE is depriving these New Yorkers of their due process rights.

Join us as we take a stand for these New Yorkers. With your help, we can defend immigrants across our city from ICE's destructive policies.